Group FAQ
---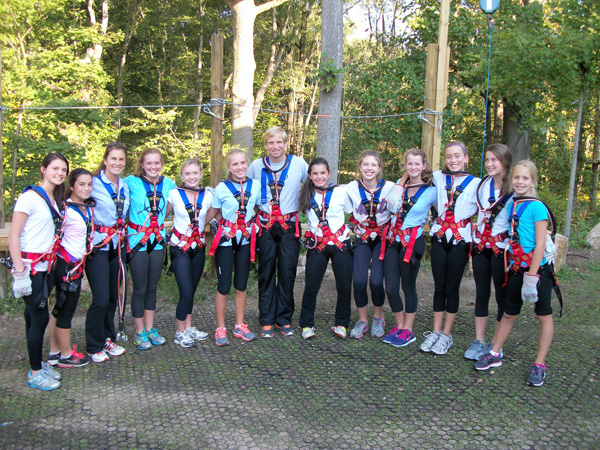 What times are available to schedule groups?
Spring: (mid-April through mid-June) and Fall: (Sept. 4th through mid-Nov)
Thinking of bringing a large group? The more the merrier! During the fall and spring seasons, our park is not open for general admission, Monday – Thursday. However, we are happy to open the park for groups of 25 or more for an exciting day of climbing in our treetops! Group sales are also available on the weekends for 10+. Discount rates apply and advance reservations are required.
Summer: (June – Sept. 3rd)
The Park is open 7 days a week, Monday–Sunday! Groups of 10+ (8+ for Birthday Parties) can make advance reservations. Discount rates apply. Dates and times are subject to availability.
For more information on reservations and discounted group rates for groups of 10 or more climbers, please contact our office:  WestBloomfield@TreeRunnerParks.com or call our office (248) 242-7022.
---
Download the flyer that applies to your special group